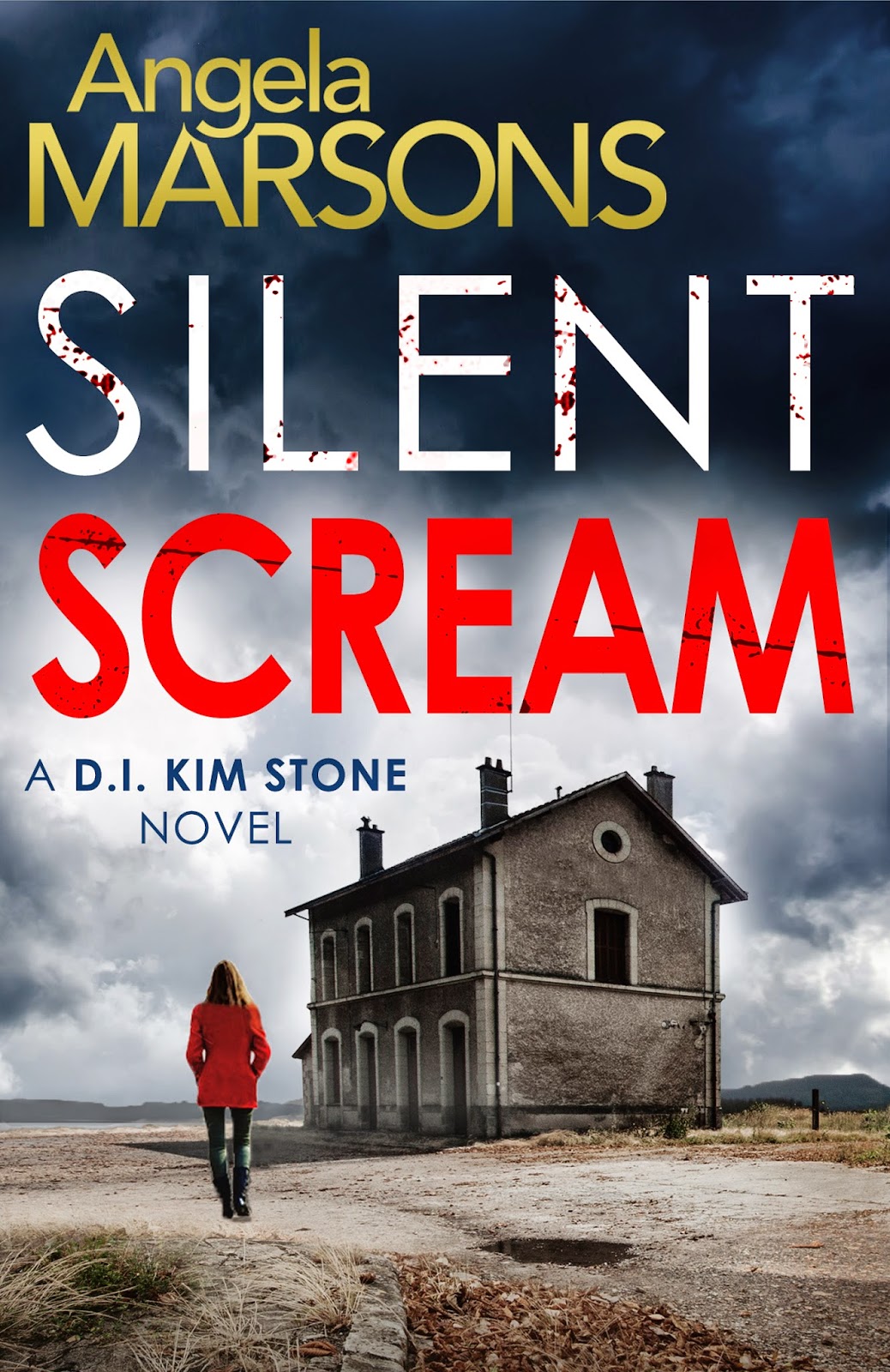 Review: Silent Scream by Angela Marsons
Synopsis:
Years ago, five figures gathered around a shallow grave. An innocent life had been taken, but now their secrets will be buried.
Now, a headmistress has been murdered, the first in a brutal string of murders. Then, human remains are discovered on the grounds of a former children's home and secrets are beginning to surface.
D.I. Kim Stone finds herself on the hunt for a twisted killer, desperate to protect a secret of the past. But in order to catch the killer, Kim has to confront some demons of her own.
Thoughts:
For some reason, I really don't have a lot to say about this book. I was looking forward to reading it and started it almost a week ago, but then I didn't have a lot of time in between to read it and basically finished over 70% of it in two days. And still, I don't have much to say about this.
The plot intrigued me and I knew that this would be the last Mystery & Thriller books I'll be reading for awhile, as most of the other books I have planned are in other genres. I wanted to know more, but for some reason, I just didn't really manage to come up with much to say about this book.
The plot is well-written and quite intriguing, though I'd have to say that it wasn't really anything new. It seems like a lot of Mystery & Thriller books that I've read lately have some kind of psychopath or sociopath, which can almost make a plot predictable. That being said, I did still think that the plot was unique enough that it kept me interested.
What did finally, really catch my attention and made me want to keep reading was when everything started falling into place at the end. When the killer was revealed, I was totally taken by surprise! And then more and more stuff kept being revealed, and I just wanted to keep going and find out what other secrets there were. So needless to say, I was very happy with how things ended, although I felt like there was one explanation that we needed but didn't get. Or maybe I missed it
Characters:
I really didn't feel a whole lot for the characters, which is surprising, because I usually feel something, however little, for the characters. But I think I've just read so many Mystery & Thriller books lately that the characters have started to mean very little to me. I've just seen too many similar characters to have them stand out.
However, near the end, I started to feel a little for Kim, the lead detective on the case. But even then, it was a lot less than what I would usually feel for a character
Overall:
4 stars and a recommended read. This book is really good and would definitely make a great Mystery & Thriller for any person, but I was just getting tired of the genre after reading so many books within the genre. So I think I might just take a small break from it and enjoy some other genres for now.
Acknowledgements:
Thank you to Bookouture for putting this up on NetGalley and thank you to NetGalley for hosting this on your site.